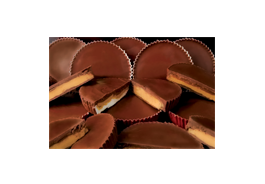 Peanut Butter Cups
Boost sales and extend the chocolate holidays and help your customers be creative with the CB Stuffer Seasonal Peanut Butter Cups.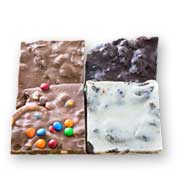 Bars & Chocolates
These creative bars are a work of art literally; their creative colors and designs mirrored an exhibit at Boston's Institute of Contemporary Art where they were given to guests of an event.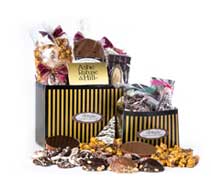 Gift Baskets
A 12″ round chocolate dessert pizza comes boxed and ready to treat and is available in three everyday flavors and a Holiday option.